Jacob Jürgensen wholeheartedly supports the principle of sustainability. This means for us striving to orient all our activities to the long term: prudent use of raw material sources, continuity in customer and supplier relationships and stability as an employer.
Sustainable forest management entails consideration of the forest's natural ability to regenerate — the amount of wood harvested does not exceed new growth. Our suppliers are committed to this principle and also ensure that the wood they are using comes solely from licensed, legal logging areas.
We seek to establish and maintain intense partnerships with our customers and suppliers. We have had extremely close ties with all our principal suppliers for many years and regularly pay visits to one another to cultivate our relationships of trust.
Our business activities have an impact on our employees, customers, suppliers, the environment and the economic surroundings. Accepting our responsibility for this impact is an indispensable component of our corporate policy.
We unambiguously require our suppliers to set clear goals for environmental management and sustainability and to achieve these goals. We are certified for the wood trade.
We operate in compliance with the EU Timber Regulation, which prohibits trade with wood products from illegal logging. Customers within the EU do not require any further certifications when they procure their products from us.
We lead our company with far-sighted vision, remain aware of risks and are successful. Competence, prudence and acting with a sense of responsibility lay the foundation for successful business activities. Respect for and strict compliance with legal regulations in Germany and abroad is a matter of course.
We put our faith in a pleasant, exciting and safe working environment for our employees. We invest in skills development and successfully train young people in preparation for their later duties and responsibilities ourselves. Encouraging diversity is not only an aspiration — it is an absolute necessity.
Sustainable behaviour, quality, and humanity are essential components of our corporate culture and the basis for the long-term success of our company.
There are two internationally recognised certification systems for forest management: PEFC (Programme for the Endorsement of Forest Certification Schemes) and FSC® (Forest Stewardship Council®). Both of these forestry certificates satisfy the criteria of the EU Commission for voluntary nature, independent auditing, transparency, cost efficiency and open access.
The certifications serve to secure and improve continuously sustainable forest management while assuring compliance with ecological, social and economic standards.
The certified forests are the starting point for a chain of production. Every company in the chain must hold a chain of custody certificate; the path taken by the wood from the forest to the final product can be traced.
Jacob Jürgensen Wood GmbH and Jacob Jürgensen Papier und Zellstoff GmbH are certified trading companies.
Certificates of Jacob Jürgensen Wood GmbH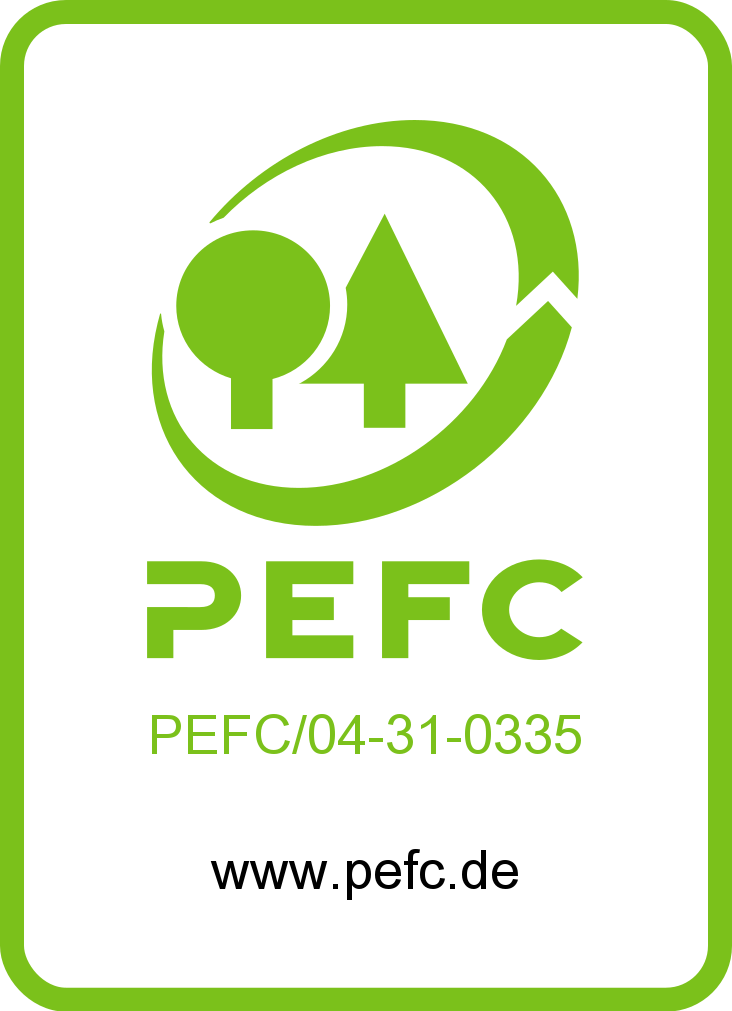 Certificates of Jacob Jürgensen Papier und Zellstoff GmbH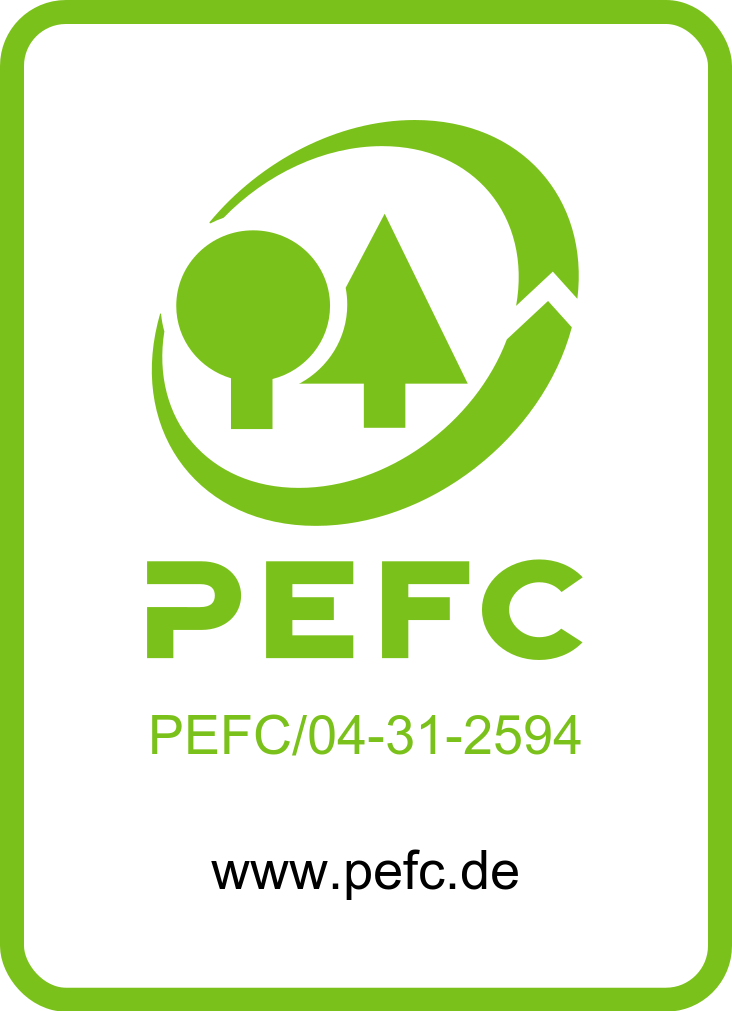 Click on certificates logos to show the complete certificates.
The EU Timber Regulation prohibits import of wood or wood products from illegal logging into the European Union. Compliance must be assured with the aid of due diligence systems. Among other points, the origin of the traded wood and the types of woods that are imported must be documented. The lack of verification documents can have legal consequences.
Jacob Jürgensen is committed to the objectives of the regulation and was well prepared to comply with the provisions even before it entered into effect. All employees in Hamburg as well as in the sourcing countries and areas verifiably adhere to an internationally recognized due diligence system that is established and continuously adjusted with support of the GD Holz Service GmbH. Multiple checks by the BLE (Federal Agency for Agriculture and Food as the competent national authority in Germany) have confirmed the effectiveness of the due diligence system applied.
All the imported products procured from outside the European Union are subject to a careful inspection in accordance with the GD Holz due diligence and the company's own quality management. These precautions ensure compliance with all legal and regulatory standards. No further verifications are necessary for customers within the EU.