Finally, we can happily say: rebuilding the office while remaining at service demanded a lot from everyone, but the result was worth the effort.
After a planning period of two years and a rebuilding period of 12 months, divided into three phases, we were finally able to move into the last offices. The complete redesign was a result of the previous total office gutting.
We did not only increase our office area enormously. Modern interiors such as partitions, which offer opportunities for retreat and concentrated work, as well as glass elements, which provide light and transparency, are a significant component of the optical change. The offices are now equipped with new lighting technology and elements for optimized room acoustics. Height-adjustable desks also offer perfect comfort for individual working. All this enables our employees to achieve nearly ideal and modern working conditions.
The newly designed rooms can be used flexibly: they offer opportunities for exchange – for example in open coffee-points – or for productive meetings in the spacious conference rooms. Far away from your desk and PC, perhaps the idea for a project comes with a cup of coffee and in conversation with your colleagues. In addition, an employee kitchen was designed, which also offers space for breaks and events.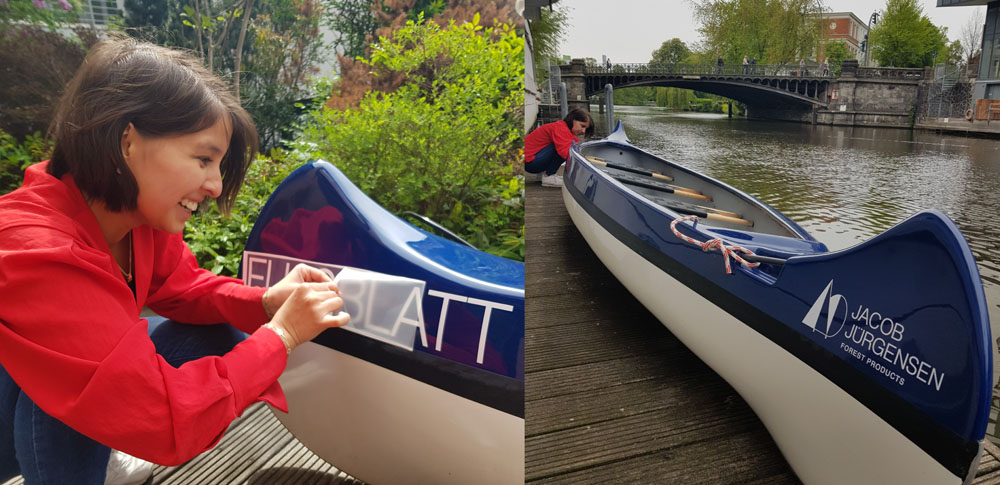 At any time, JJ-employees can use the two new purchased canoes for joint activities. After a canoe ride or after a jogging tour around the Alster before or after work, you can shower and change clothes in the newly created team room.
A good, cross-departmental cooperation has always been very important to us at Jacob Jürgensen. With the renovation and modernization, we want to create a basis that enables our employees productive work and inspiration at the same time.
We would like to take this opportunity to thank all employees, construction workers and companies who have supported us in this project.
You are cordially invited to come and take a look at the results. Take a look at our picture gallery, too, to get a first impression in advance.
We look forward to your visit!